Strawberries by the Sea
The Strawberry Fields of California are legendary to the Pacific Coast region.  Within view of the Pacific Ocean are broad stretches of strawberry fields producing the juiciest, sweetest, richest fruits around.  California produces almost 88% of the country's strawberries and the combination of California's warm, sunny days and cool, foggy nights provide a unique environment for growing the most delicious, beautiful strawberries in the world.
Carlsbad Gourmet (Specialty Gourmet Food Company) is excited to introduce "The Strawberry Shack". You may remember Carlsbad Gourmets famous strawberry shakes and sundaes at the Armstrong Garden Center during Flower Fields season. The Strawberry Shack's permanent location is in the heart of the Village right next to The Witch Creek Winery. A majority of our products are made with fresh California Strawberries.  We offer a variety of items from our World Famous Strawberry Shakes, Strawberry Shortcake, Chocolate Covered Strawberries (with Chocolate Imported from Belgium), Strawberry Lavender Sundae (Our very first Strawberry Dessert), Homemade Chocolate Covered Strawberry Marshmallows, Homemade Strawberry Pudding, Strawberry Cannoli's, Strawberry Pina Colada Dole Soft Serve along with other Strawberry delights. We will continually add new yummy inventions on a regular basis. Carlsbad Gourmet and The Strawberry Shack are excited to be a part of our beloved community and to share our crafty strawberry creations.
VISIT CARLSBAD GOURMET ONLINE STORE HERE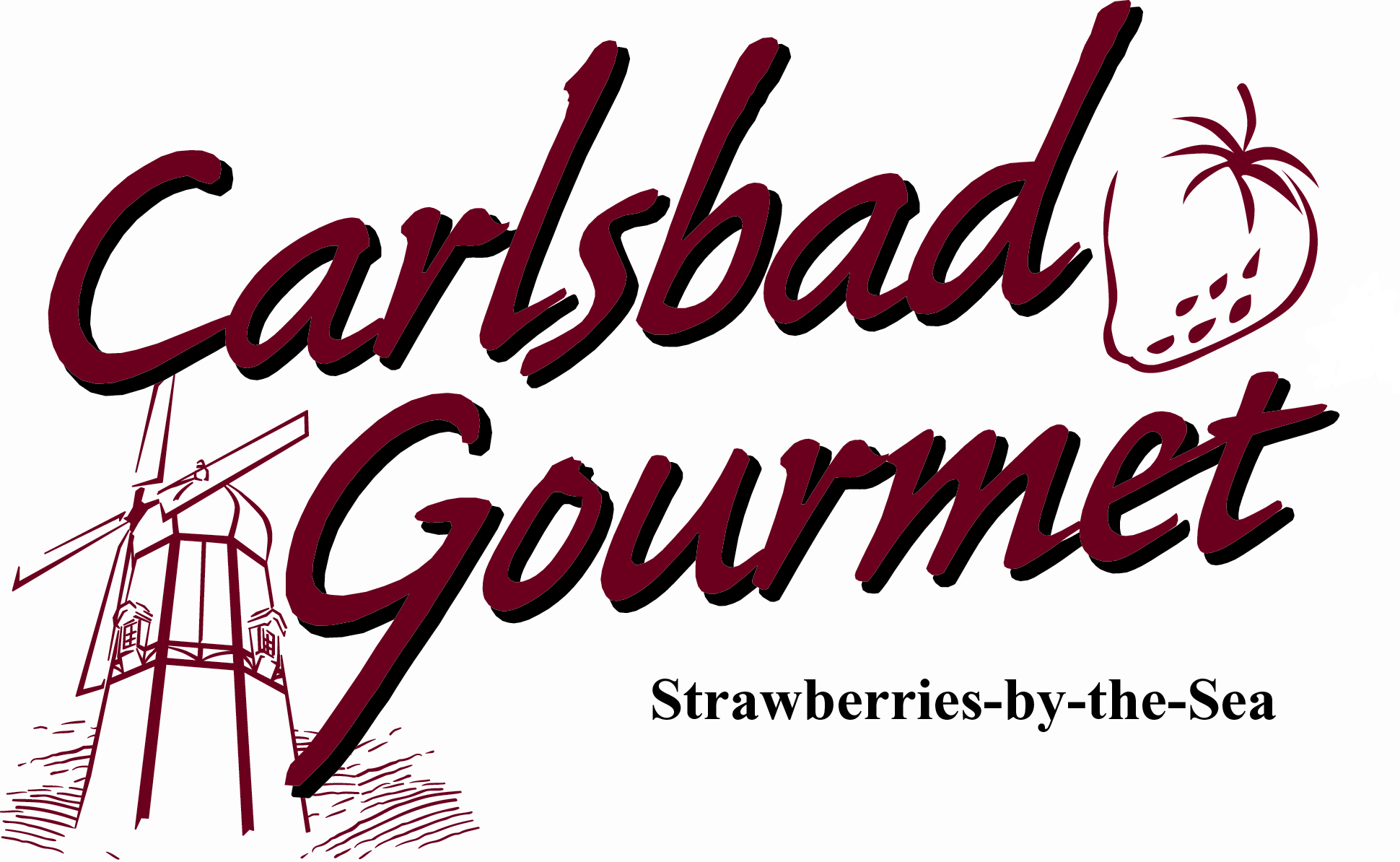 Summers are better with Strawberries!!!!